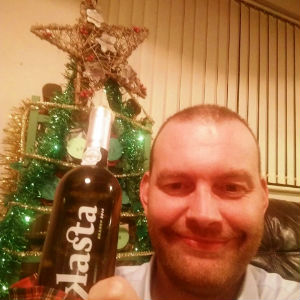 Ambassador Pat's wine adventure day 15-17
Day 15
Kasta White
A really popular and very approachable white wine from the Douro. A wine blended from classic white grapes from that region, Viosinho, Rabigato and Gouveio. A lovely mouthfeel with tropical fruit and peach notes and a pleasant finish. Nicely balanced. This is my midweek drop and I buy a bottle or two in all my orders. Gold Medal winner at CWSA 2014.
Drink it with?
I love this on its­­­­ own but the flavours match well with spicy dishes like curry or Thai food.
Value?
Of course! There's a theme to my reviews of these wines, and it's that I think that Portuguese are some of the best value wines in Europe. So many undiscovered gems at decent prices because people aren't familiar with the indigenous grapes. After the Vale D'Aldeia this is my most consumed white from the site. It's a quid and half cheaper than that one at £8.50 and one of the pound for pound best value whites the lads sell.
Day 16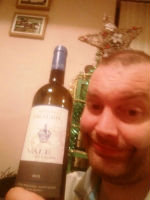 Vale Da Calada White
A blend of Verdelho and Arinto grapes from the Alentejo region. The Arinto provides the sharpness and citrus, the Verdelho the balance. Like eating apples from the tree in the orchard. Lovely and crisp with a distinctive flavour and nice finish that makes you want to have another sip. Another wine that I would guide you to the website reviews for. I could be wrong, but are the other 30 people who've voiced an opinion?
Drink it with?
Delicious on its own, but a good match with sharp, tangy cheese in my opinion. Bold enough flavours that you could drink it with most white meats. Could work with a roast pork. That's something I'll have to try it with, as the fattiness will be well balanced with this wine.
Value?
£8? Of course it's value! Fill your boots and thank me later.
Day 17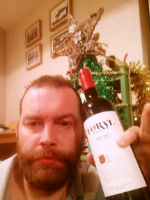 Foral de Meda
Another blend of Douro grapes. This is incredibly fragrant and it doesn't disappoint on the palate. Quite medium bodied and easy drinking in comparison to a lot of the reds from this region, which are better known for their power and darkness. A really refreshing berry fruit feel and extremely accessible; if you have friends who don't generally drink reds, this is a nice introduction for them. This wine isn't trying to be something that its not. Grow the grapes, blend them, bottle them and let people enjoy them.
Drink it with?
On its own its terrific. But a brilliant match for a weekday supper like toad in the hole or bangers and mash. Especially if you use this in the gravy!
Value?
This is £7.50. It's as good or better than any other readily available red in the UK at the same price that I've tried. Once again, don't take my word for it. Read the customer reviews on the website.