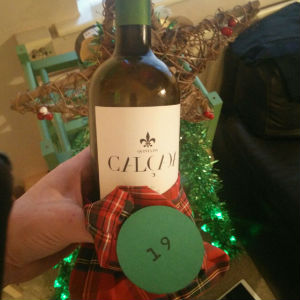 Ambassador Pat's wine adventure day 18-21
Day 18
Quinta da Calçada Exuberant
Another wine from the Vino Verde region, a blend of Alvarinho, Loureiro and Azal. No oak used in the making of this wine so it produces a very fresh style of wine (dare I say it has exuberance?!). Crisp fruit notes of citrus and apple with a pleasing tangy aftertaste. Easy drinking at a low in alcohol 11%. Silver medal winner at Mundus Vini 2014.
Drink it with?
Very easy drinking on its own but a good pairing with fish.
Value?
Under £9. Knock yourself out!
Day 19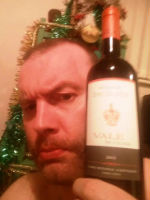 Vale da Calada Red
An Alentejo red in which the predominant grape is Aragonez, so Tempranillo lovers will enjoy this. Fruity, with lovely berry flavours and also hints of eucalyptus and liquorice. Pretty complex for a wine at this price. Commended at the Decanter awards.
Drink it with?
This goes really well with pasta dishes with tomato based sauces. Throw a splash into the sauce when you're making it and drink the rest!
Value?
A solid wine at £8.50. Good character and complexity for the price. A lovely drop to enjoy with a midweek supper.
Day 20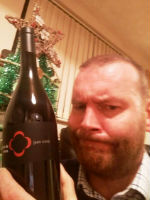 Quinta de Lemos Jaen 2009
My favourite wine overall on the website. A delicious single varietal from Lemos, made with a grape that I'm told only grows in and around the Dao region. 15 months in French oak before bottling. A truly delicious wine with excellent fruit flavours of berries and plums. Wonderfully balanced tannins and a beautiful mouth feel and finish. A truly elegant wine and a match for much more expensive Burgundies. If you only try one Portuguese wine from the site, make it this one.
Drink it with?
Delicious on its own but with the necessary complexity to match well with red meats, cheeses or tomato based pasta dishes.
Value?
My favourite wine on the site. Would be well worth paying over £20 for this. At £16 it's a steal. Treat yourself to this. It's delicious
Day 21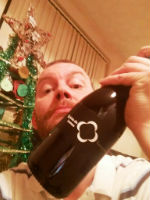 Quinta de Lemos Touriga Nacional 2009
It looks like we're in the Lemos section of the calendar, which is good news for me!
This is the single varietal Touriga Nacional, a grape which is the cornerstone of many of the great Portuguese red blends. This is a deep colour with berry and currant aromas and flavours. It's had 18 months on French oak which has no doubt helped it develop its character and power. This has won a bundle of prestigious awards (check the link!)
Drink it with?
With the power and complexity of this wine and its balanced tannins this is ideal with roast beef or steak.
Value?
It's a brilliant wine. I personally marginally prefer the Jaen at a quid cheaper, but if you want to try a top quality single varietal of Portugal's flagship grape, then you won't do much better than this.
Buy Exuberant
Buy Vale da Calada Red
Buy Lemos Jaen
Buy Lemos Touriga Nacional